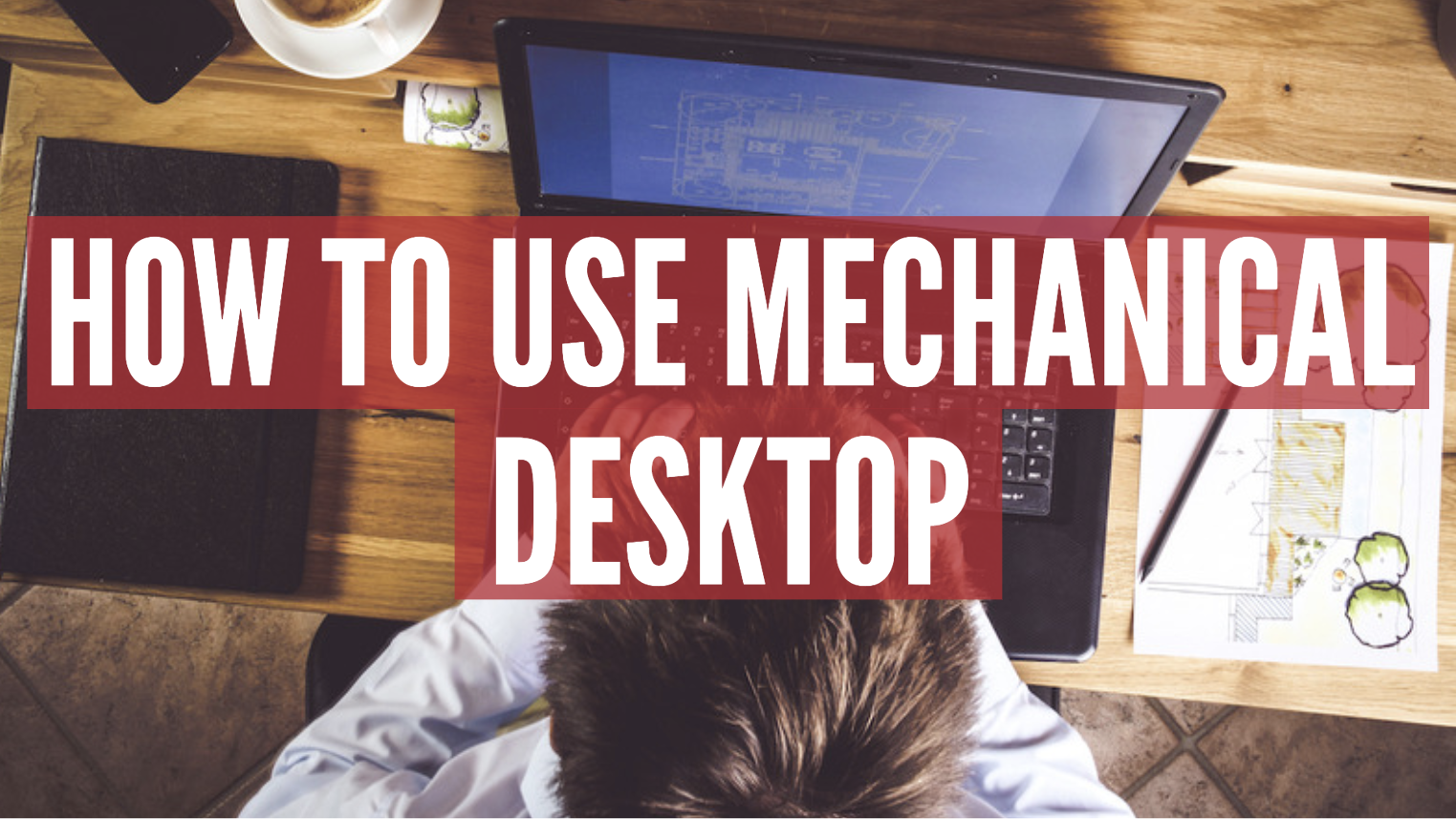 How to Use Mechanical Desktop / MD Files [Post-retirement]
A decade ago, Mechanical Desktop was a mechanical engineer's go-to digital tool. This pioneering CAD software later became the basis for Autodesk Inventor, allowing designers to build 2D models of assemblies, parts, and other drawings.
But all good things must come to an end.


Autodesk officially retired this game-changing software back in 2009. The engineering community scattered to SOLIDWORKS, Inventor, and other Autodesk modules to fulfill their CAD needs.


Do you still have comprehensive MDT designs saved on your old Windows 7 device that you want to transfer? Or is nostalgia encouraging you to give MDT another try?


Let's review where Mechanical Desktop stands in 2021.
What is Mechanical Desktop?
Mechanical Desktop (MDT) was a 3D modeling software launched by Autodesk in September 1996. The tool quickly became a 2D drawing and 3D modeling powerhouse and the engineering community's gold-standard design software.

MDT's success triggered a snowball effect, leading the CAD stronghold to release an Inventor/Desktop bundle in 2002. What MDT users didn't realize is that Inventor would drive Mechanical Desktop into a long-overdue retirement — supporting nine more releases than developers originally intended.

Autodesk announced that Mechanical Desktop 2009 would be its last MDT release before finally evolving into Autodesk Inventor 2012.
Mechanical Desktop's Key Features
Mechanical Desktop's old-school CD-ROM format feels archaic compared to Inventor 2021's cutting-edge features.
But those who used it acknowledge that MDT was ahead of its time, with features like:


Building blocks and parametric (geometric) fusion
Profile sketches
2D sketch to solid model conversions
Parts and assemblies
Work planes


The bulk of MDT's hottest features segued into Inventor and even AutoCAD. That, plus capping Mechanical Desktop's final standalone package to 2001, allowed users to begin the transition before Autodesk yanked the plug.
Can You Still Use Mechanical Desktop?
The question isn't if you
can
as much as if you
should
.
It's impossible to embrace the MDT nostalgia when technology isn't on your side. That's because, since its final 2009 launch, running your prized MDT software is more like traveling a detour-filled road:


Its last supported OS is Windows 7, which only recently celebrated its milestone 11th birthday (we've been on Windows 10 since 2015!).
Windows 7 hit "end of life" status in January 2020, leaving you vulnerable to new malware and viruses with no new system updates.
Adobe Flash Player, which made MDT features like Mechanical Features Workshop possible, reached its final demise (EOL) in December 2020.
Autodesk no longer sells MDT licenses and, therefore, cannot be authorized for use if you don't already have it installed on a PC.

If you're thinking, "But wait! I've seen fresh Mechanical Desktop tutorials on YouTube released in the last 12 months," you're right.


But you can also power up your 2005-era MP3 player and listen to 90s tunes if you want.


It just won't be the same experience.
How to Use MD Post-Retirement
You can still power up this software 12+ years after the fact, but it won't be smooth sailing or completely risk-free. Don't expect to boot up your old Windows PC, key in the password, find a torrent online, and start designing a wind turbine like the good-old-days.
You're left with two long-winded options. But first, you have to download it.
Where to Download Mechanical Desktop
First, let's address the elephant in the room.
If you Google "download Mechanical Desktop," you'll discover nearly 3,000 unique results claiming to have a digital version. But there's no way to know whether these are legitimate .zip folders, or
malware or spyware
disguised as your favorite mechanical design software.
The only ways to get a "new version" on your computer are:


Get your hands on a disc with a still unused serial number
Have it installed on an old dusty laptop
Request reactivation on your expired 2009 license

There are no authentic workarounds. But once you get a new version, you can use one of the two methods below to use Mechanical Desktop.
1. Run it on an Old-School Windows 7 Computer
The best-case scenario in this situation is already having Mechanical Desktop installed on a computer sporting the now-retired Windows 7 (and Flash Player).
Power it on, give it some time to load, open the program, and voila!


A word of advice: Dedicate this device to nothing but Mechanical Desktop use. Download antivirus software like Norton or McAfee and tread carefully on the web. After all, Windows 7 is now littered with security holes that can leave your personal information vulnerable to hackers.
2. Run it on a Virtual Machine Using Windows 7
Another common dilemma is that you still have your old-fashioned MDT computer, but you hopped on the Windows 10 bandwagon within the last five years (
by choice or not
).
The software is too old, and your OS is too new!


What are Virtual Machines?
Virtual machines mimic a computer inside another computer (just not physically!). This sandboxed window allows you to run Windows 7 and its compatible software without unleashing possible viruses or malware to the real device — an up-to-date computer with a Windows 10 OS!
With a little know-how, you can take a "time machine" back to the Windows 7-era and run MDT again!
How to Run MDT on a Windows 7 Virtual Machine
Mechanical Desktop runs smoothest on a Windows 7 SP1 x64 device. Here's a quick beginner's guide to launching this OS on a Windows 10 laptop:
Download VirtualBox on Windows and the Windows 7 ISO (or a Windows 7 product key).
Click on New from the VirtualBox menu and name the virtual machine.
Set RAM size to at least 64 MB (don't go overboard).
Toggle Create a virtual hard disk now and then tap Create.
Choose at least 16 GB for the machine disk size.
Hit Create again.
From the Settings tab, navigate to the Storage section.
In Storage Devices, tap the small disc icon and find your ISO.
Boot and install the virtual machine.


From there, you can open Mechanical Desktop from the virtual machine and run it as normal.


Note: Older MDT versions may be incompatible with Windows 7, so setting up a Vista or XP virtual machine could be a better option. Check for software specs before jetting off on this winding road and realizing you're off course.
How to Transfer Mechanical Desktop Files to Inventor
Autodesk developers nudged users toward Inventor long before pulling the plug on MDT. Since both software are Autodesk rollouts, with Inventor 2018 sporting a Mechanical Desktop file translator, the file transfer is far smoother.
You'll need a device running on Windows 7, Vista, or XP — likely a virtual machine.

Here's what you'll do next:
Install Autodesk Inventor 2018
Import (or Transfer) the Drawing Files
Open Inventor 2018 on your computer.
Select File and then Open in the top toolbar.
Choose an MDT file and toggle Options.
Set it to Import and click OK.
From the File Dialog box, hit Open to launch the DWF/DWG File Wizard.
Tap Parts and Assemblies and then All Layout before hitting Next.
Click Finish.


***Make sure that you're saving these MDT files in either the IAM, IDW, or IPT format.***


Be Careful, Time is Running Out

Future Autodesk Inventor launches won't support this convenient Mechanical Desktop translator. Transfer these files while you still have the virtual machine and the 2018 version. Otherwise, you could lose them permanently.
How to Transfer Mechanical Desktop Files to SOLIDWORKS
When proud MDT users were left scrambling for new 3D design software, some took the road less traveled and joined the SOLIDWORKS community instead.

If you're among the 2.3 million SW users and you're looking to finally cap this 12-year transition, here's what you'll have to do:
Import .mdt Files
From the standard toolbar, select Open.
Toggle the Files of type to either DWG (*.dwg) or DXF (*.dxf).
Select a particular file and then click Open to launch the DXF/DWG Import Wizard.
From this new dialog box, click Import MDT data from file (imports as parts, assemblies and/or drawings).
Tap Next and then Finish from the Document Settings window.
A Few Must-Know Tidbits
This MDT translator can do the previously unimaginable, like transferring 130 MB files and translating everything from work features to design tables. But the MDT-to-SOLIDWORKS merger doesn't always function as a well-greased wheel.
Here are some things to consider before you transfer your Mechanical Desktop files:


You can't transfer MDT files to SOLIDWORKS unless you have both software programs installed on your device.
If you're transferring massive assemblies, open it in MDT before choosing a high-storage temporary file path in your drive.
For AutoCAD enthusiasts, launch the file in MDT first (this will tell SOLIDWORKS that you're translating an MDT file, not an AutoCAD file).


This cross-platform transfer isn't as challenging as it seems and should only take a few moments before those beloved old files rejoin your digital toolkit! Just add these parts and assemblies to your latest SW sketch.
Mechanical Desktop Alternatives [2021]
If your last run-in with 3D design or 2D drawings was in 2009 when you were an MDT master, returning to the industry can be a blaring wake-up call.
Which CAD software can fill those snug shoes?


Here are five Mechanical Desktop and Inventor alternatives worth considering in 2021:
Autodesk AutoCAD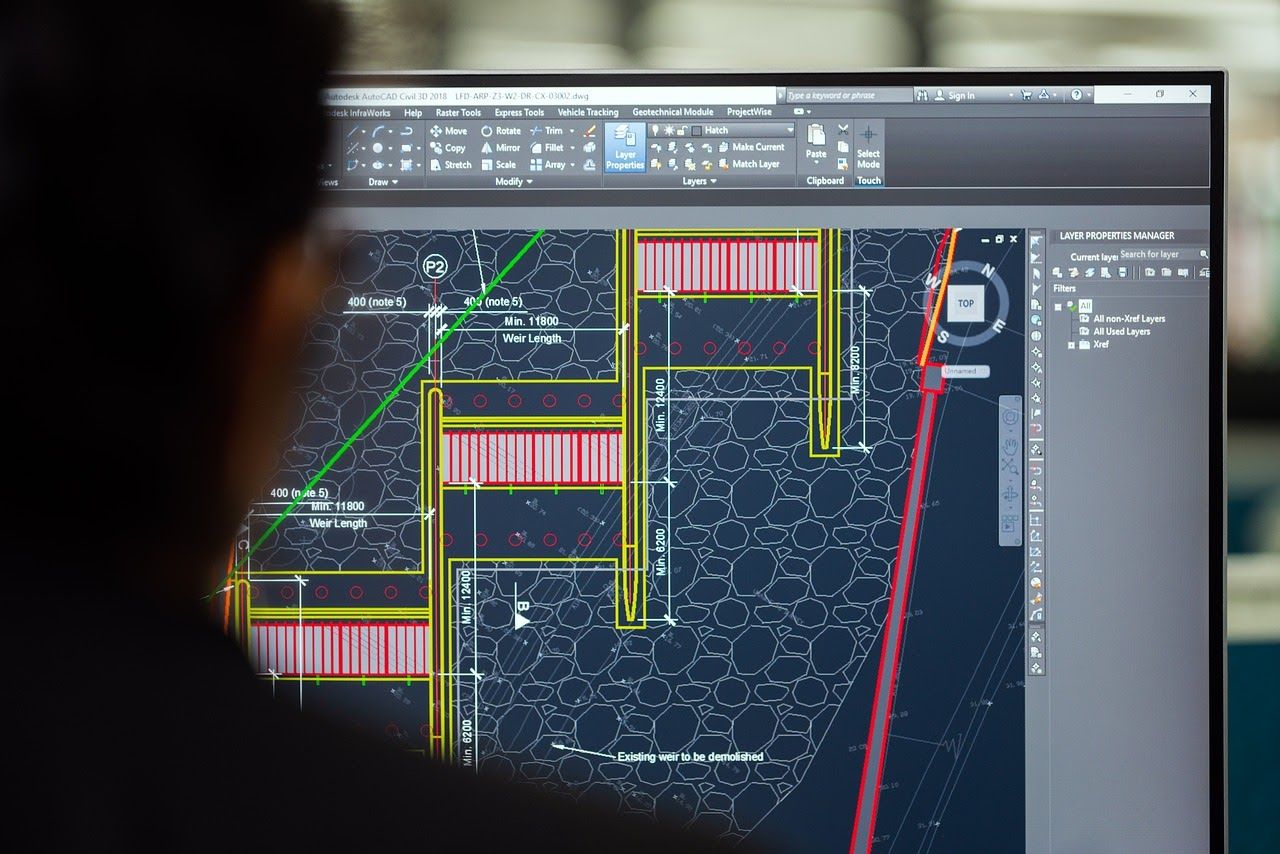 AutoCAD
mechanical design software is ultra-flexible, versatile, user-friendly, and among the first CAD software programs to roll out in the U.S. (1982).
Popular in the small-scale architecture and drafting industries, AutoCAD thrives in the 2D drafting wheelhouse (and 3D modeling, too, if algorithms, macros, and scripts are your forte).
SOLIDWORKS
SOLIDWORKS
is a cutting-edge CAD software making its rounds in the 3D design community.
This industrial-themed program boasts reverse engineering 3D features and exploded views to make it both a 90s-era training and design tool. Not surprisingly, it's booming in the medical, shipbuilding, and engineering sectors.
Learn how to use SOLIDWORKS in our
Creo
Creo
is yet another American-based CAD software released by Parametric Technology Corporation (PTC) in the 1980s.
This top-down design platform prioritizes parametric modeling, boasts product simulations, and transforms 2D sketches into 3D models seamlessly. For these reasons, Creo shines with large assemblies and complex designs.
Honorable Mentions
Are you tired of the classic AutoCAD, SOLIDWORKS, and Creo software? Then you might appreciate our top CAD honorable mentions:
FreeCAD
: A $0 3D parametric modeling tool
NanoCAD
: A low-cost but professional-grade modeler
Microstation
: A building and drafting tool for engineers and architects
OpenCAD
: An open-source script-based software for 3D objects
Catia
: A CAD suite specializing in CAE and CAM

Most reputable CAD software creators offer either a free trial or a short-term demo version to test-drive these apps before spending (possibly) thousands. Compare your experiences with each before pulling the trigger!
Conclusion
Unless you're a die-hard Mechanical Desktop fanatic and refuse to sway from this now outdated and retired software, Autodesk Inventor and SOLIDWORKS are the most obvious replacements.
But in the twelve or so years since MDT's ultimate demise, you improved your design skills significantly. Now, you want to master them.
Your first steps should include watching
SOLIDWORKS tutorial videos
, sketching prototypes for mock clients, and perfecting your program expertise (learn what each toolbar, button, and dropdown menu features).
If you're a complete newbie just learning the ropes, it helps to enroll in
online courses
that'll teach you SOLIDWORKS or mechanical engineering basics. Unlike Mechanical Desktop, SOLIDWORKS doesn't seem to be going anywhere anytime soon!
Created with