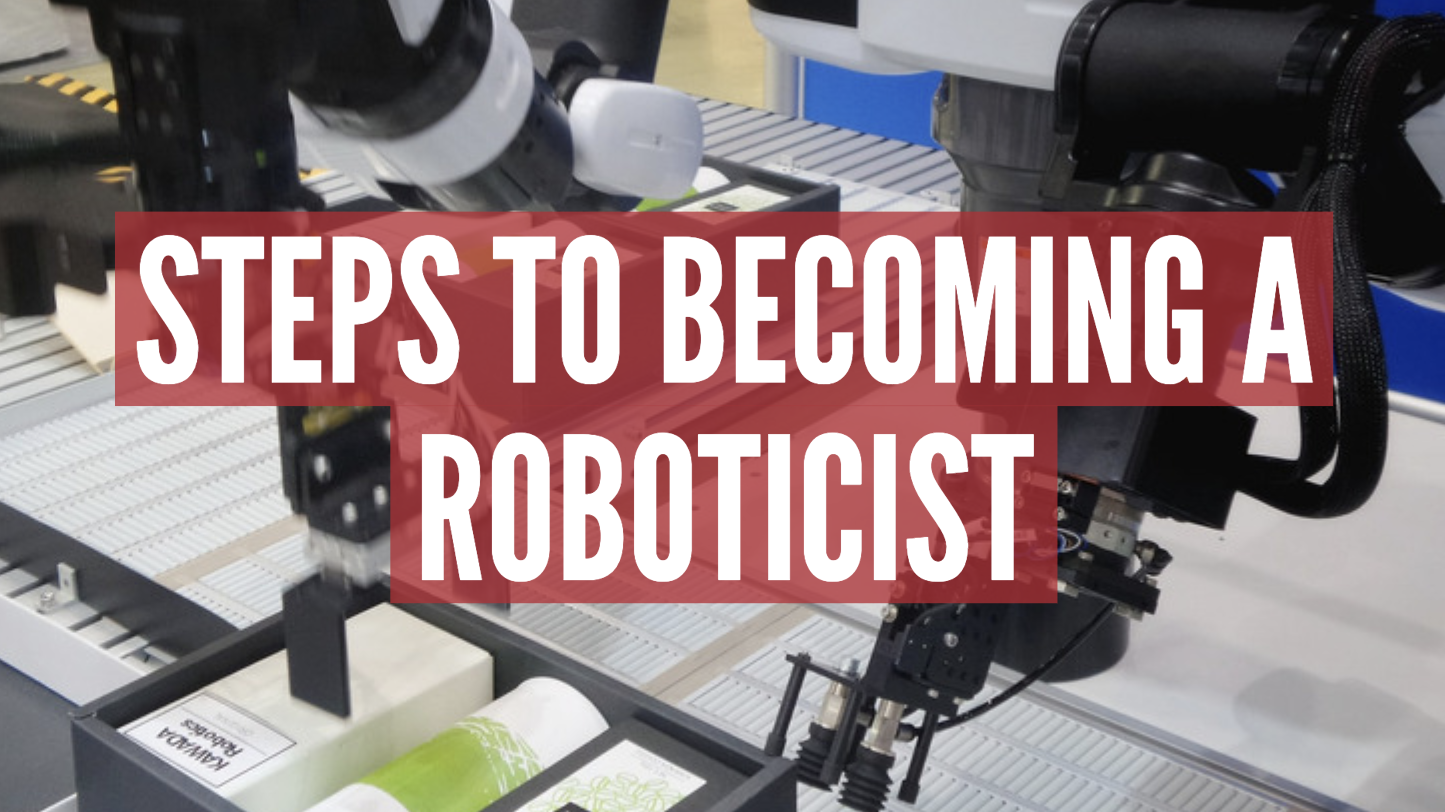 Steps to Becoming a Roboticist
Quantum physics and artificial intelligence are areas of science where knowledge is expanding rapidly, and everyone wants to be on the scene.
Stakeholders are looking for their piece of this multi-trillion dollar industry. Researchers are ready for the challenge and excitement of being involved in cutting-edge technology.
Right now, those who specialize in fields like robotics have never been more in demand. If you have the skills and passion to enter this career path, go for it. The sooner you get started, the faster you can reap the benefits!
These steps will get you to your goal without detours, putting you on the robotics train while it's still gaining momentum.
1. Understand the Job
Having a stable career where you get to play with robots sounds like a dream come true. But it's more intense than that, and you should know what you're getting into before you jump on board.
The robotics industry has slowly integrated into society over the past few decades as the general population learned more about robots. The machines in
Isaac Asimov
's short stories used to seem far-fetched, but now they seem like a coming reality.
Technology has integrated robotics so seamlessly into our world that sometimes we don't even notice it's there. But the behind-the-scenes work of roboticists takes a lot of brainpower and sweat to make technology work.
What Does a Roboticist Do, Exactly?
The world runs on robots, and roboticists are essential in making this happen. From the littlest jobs, like automated coffee makers, to giant machines exploring space, robots are everywhere.
As a roboticist, you'll be responsible for designing and developing products that recognize a problem and offer a solution to it. Your job will involve hardware, software, and connectivity. How much of each of these factors you'll handle depends on your engineering focus.


Mechanical engineers deal with the hardware and design systems using gears, hydraulics, and pneumatics. Software engineers use computer science to create the algorithms that move the hardware. Electrical engineers design the connectivity that makes robots operate.


Robotics is an interdisciplinary field. You might work as a technician, software developer, computer scientist, or even a sales engineer.


No matter what your job title is, though, you'll want to have knowledge in areas such as:


CAD/CAM
Automation
2D and 3D vision systems
Internet of Things (IoT)
AI and machine learning
Programming languages and control systems
Hydraulics
Pneumatics
Robot operating system (ROS) skills
Industry knowledge that pertains to your particular role

So, if you're planning to set out on a robotics career, start taking courses in these topics now. They'll only make you a more valuable asset when you apply for jobs later on.
What is a Typical Roboticist Salary?
As a robotics engineer, your starting salary will vary based on your experience, skills, and the company that employs you. Pay can also be different from location to location and if you're part- or full-time.
According to LinkedIn, the average roboticist makes about
$84,000/year
.
Choosing a lifetime career should be about more than money, though. Think about whether or not you actually want to do the job.
In the case of robotics engineers, the typical person
rates their job satisfaction
at 4.2 out of 5 stars. In giving these ratings, the surveyed engineers were asked to consider salary and the meaningfulness of their job, as well as how the job fits with their personality and skills.
Roboticists rank in the top 4% of employees when it comes to overall job satisfaction, so you're on the right path if this is your field of interest.
2. Boost Your Pre-College Coursework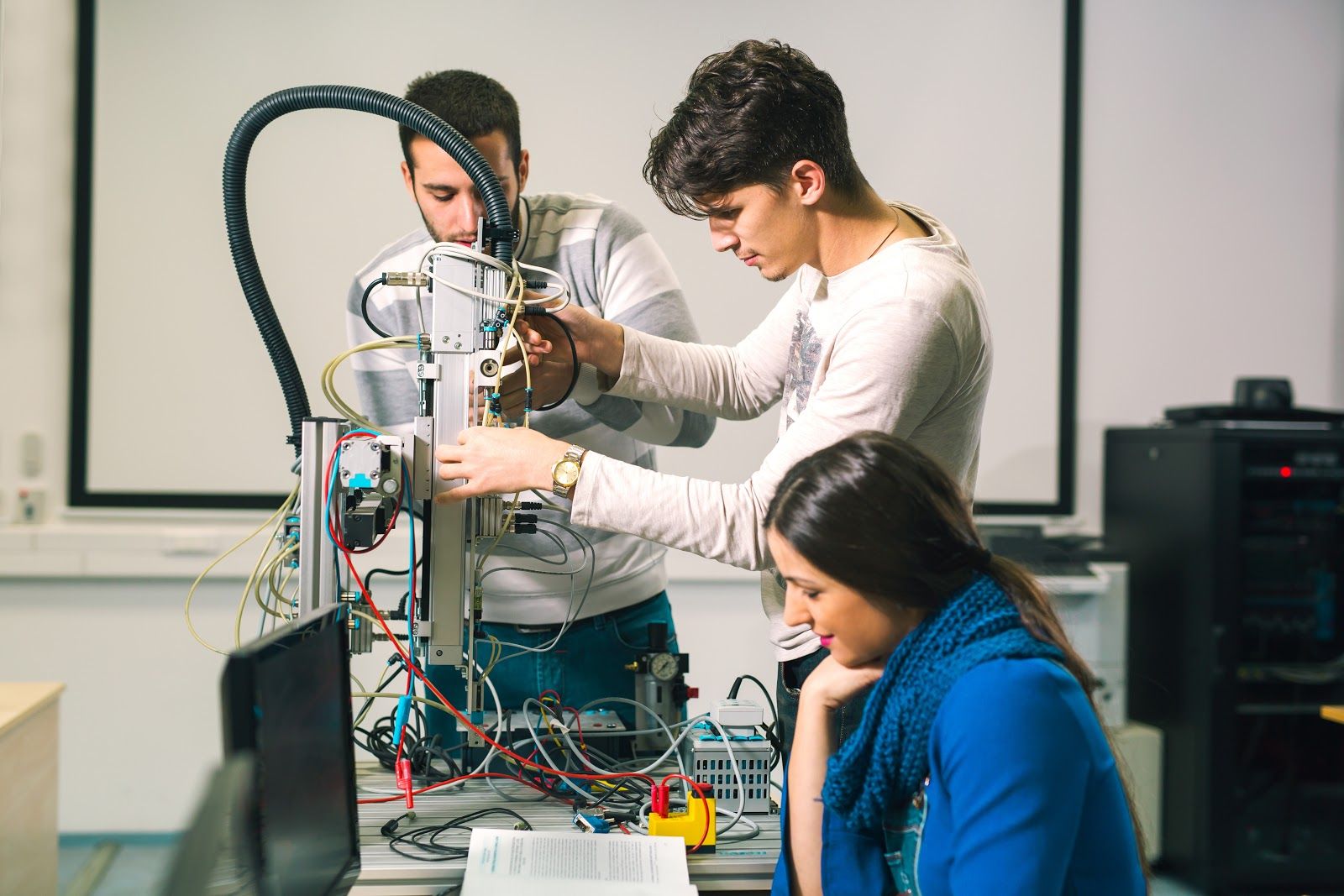 You don't
need
a robotics degree to work for a company that makes robots. For example, many mechanical engineering positions only require a high school diploma and some training courses.
Even if you don't plan on going to college, though, you can start preparing for your career before you graduate high school. The more advanced math and science classes you can take, the better.
Online classes
can give you a strong foundation to get you ready for higher education. The more of these courses you have under your belt, the easier your college years will be:
Physics
Computing and programming
Design and technology
Mechatronics
Mechanical engineering
Bioengineering
Electrical and electronic engineering
Computer science
Kinematics
Don't hesitate to take similar subjects, especially if they're free or inexpensive. You'll learn something new in every class. All of these will prepare you with a strong foundation, setting you on a path for your career in robotic engineering.


3. Get Your Bachelor's Degree
If you want to jump right into the workforce and become an
engineer without going to college
, you have some options. A career path in programming, working as a technician, or becoming an engineering designer are open to those with the right skills, even if they don't have the degree.
For most entry-level roboticist jobs, though, you'll need a bachelor's degree.
University robotics courses teach students how to design robots that can perform a multitude of tasks. Students gain experience through:
Conducting their own experiments
Assisting with professional projects in action
Analyzing data
Solving real-world engineering problems
Once you graduate high school with a diploma or GED equivalent, you can segue into this career by starting an undergrad program.
Note that some of the more cutting-edge and competitive schools will require you to have completed some advanced prereqs, including pre-calculus, before placement.


4. Rock Your Internship
The idea of being
required
to complete an internship is exciting to some people and stressful to others. This is the part of your college education where you're going to school and "working" but not getting paid.
Some engineering internships do offer a nominal salary. As a rule, though, interns are there for the experience. This makes it hard for people who are supporting themselves through college without assistance.
An internship is an essential part of your career if you do it right. It's a chance to network, build a reputation for yourself, and learn the dos and don'ts of your profession.
Some interns see what the job entails and decide it's not for them. They go back to their college advisors and switch their career paths entirely. This is challenging in the moment, but it's better than graduating with a degree you don't plan to use.
Use your internship time to your best advantage. The knowledge you learn during your internship will be invaluable in your career, and the skills are resume-worthy.
Many of the engineering and robotics companies that employ interns also look at those students as potential future employees. When you do a stellar job and make a name for yourself as someone willing to learn and take initiative, you already have one foot in the door.
And even if you don't seek employment with the company where you interned, your supervisor and co-workers can write you letters of recommendation.
5. Finally, Apply to Your Job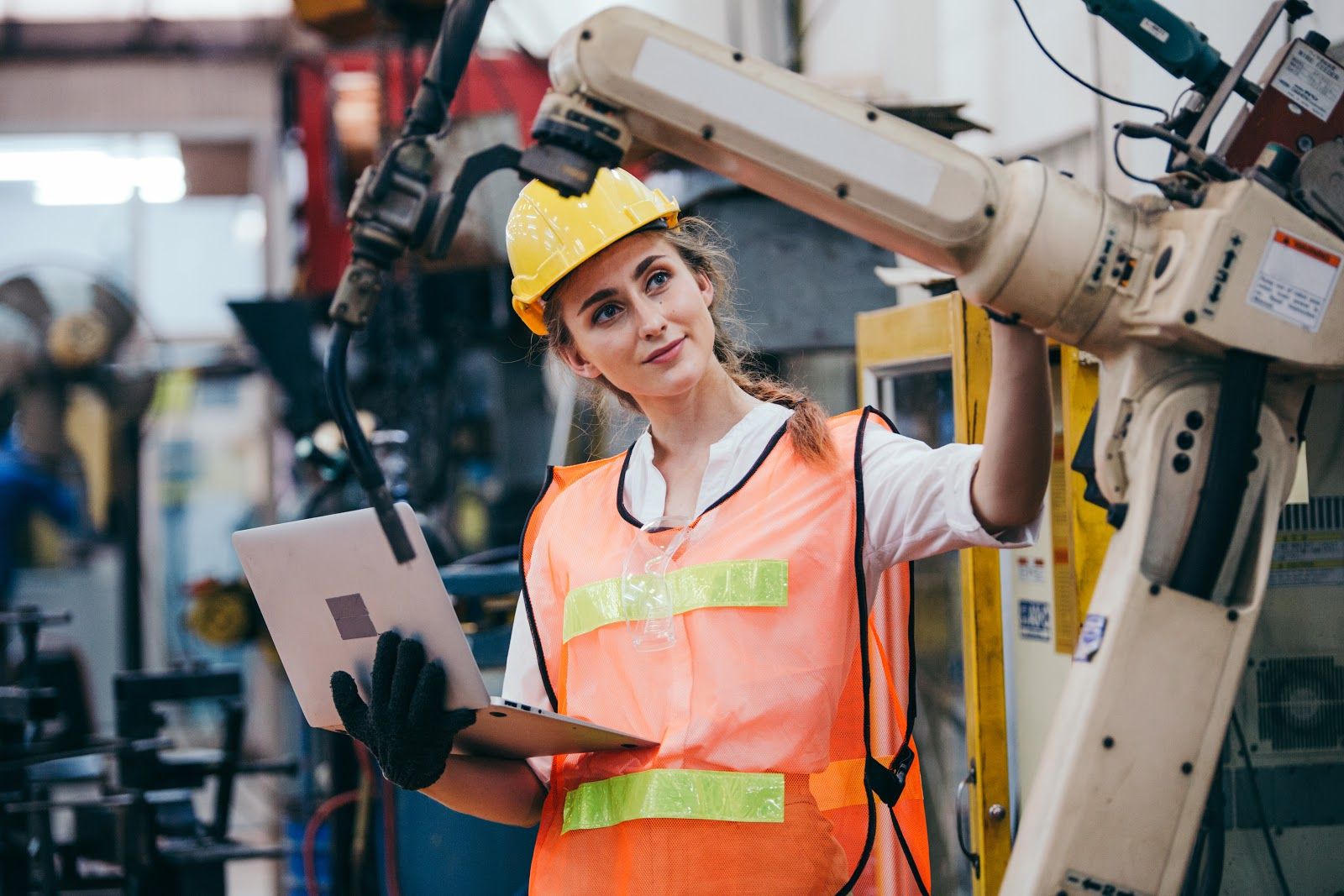 Unless you want to continue on for a master's degree, you can start applying for work once you get your bachelor's.
In the robotics industry, a degree in anything from electrical engineering to mathematics is usually acceptable for entry-level positions.
The Best Robotics Companies to Work For
With computer intelligence and data shaping the future, more robotics businesses are popping up on the scene every year. Experts predict that, by
2030
, robots will be able to handle just about anything a human can do (and do it more efficiently).
As someone getting into this industry near the ground floor, you get to enjoy the energy and excitement. The robotics field has a lot of momentum, especially if you're hired at a cutting-edge facility.
If you have a degree and the talent to stand out from the crowd, you can afford to be choosy with where you work. Right now, these are considered some of the best companies to work for as a roboticist:
iRobot
Almost every home today has a Roomba vacuum cleaner in it, and
iRobot
is the company that gave it to us. Headquartered in Massachusetts, iRobot continually works on products that improve daily life by making household cleaning a breeze.
Epson
If you want to know that the work you're doing is meaningful, working for
Epson
is the answer. Epson products are time-saving and cost-efficient solutions for companies and the general public.
They are mostly known for their printers, but their industrial robots are changing the game. Everything they do is intended to continually increase the quality of their products and help businesses become automated.
Vex Robotics
Did your elementary or middle school STEM lessons foster your love for engineering? If so, you can pass that passion on to other students by working at
Vex Robotics
.
The company works alongside many educational campaigns to teach students about robotics through STEM lessons. As a roboticist at Vex, you'll help design programs that allow students to become innovators and come up with practical solutions to real-world problems.
Boston Dynamics
One of the most talked-about robotics design corporations in the U.S.,
Boston Dynamics
is growing fast. Engineers here conduct research geared towards offering futuristic robots with civilian and military applications.
Boston Dynamics Robots are used in warehouses to automate pallet moving. But the company may best be known for
Atlas
, the world's most advanced humanoid robot. They have dozens of other products set to be released, and you can be part of the rollout.
Of course, getting into these top-rated companies is going to be a challenge. Your education has to be impressive, and your resume needs to spotlight you as the best candidate for the job.
The more certifications and courses you have, the better your chances are of getting an interview. From there, you can impress potential employers with your soft skills, like communication and interpersonal abilities.
But one thing is for sure:
Once you land a job in engineering as a roboticist, your future will be full of satisfaction and career growth.


Tip: After you graduate, it's still crucial to stay up-to-date on changes in the robotics field. The industry is always in flux, so updating your technical knowledge and keeping your resume current through online training modules, conferences, and seminars keeps you ahead of the pack.
Conclusion
Stakeholders are drooling over the potential money-making side of the robotics field. Meanwhile, you are anticipating the enjoyment of turning a robotic systems hobby into a career.
As someone specializing in robotics, you get to play a role in the development of state-of-the-art products. Not everyone can do what you can do. As soon as you have the qualifications, you can jump headfirst into your future career.
These steps will guide you along your path to finding the right robotics job. It's a career that has limitless potential and massive job satisfaction for the right person. Do you have what it takes to bring the world into the era of robot-living?
Created with