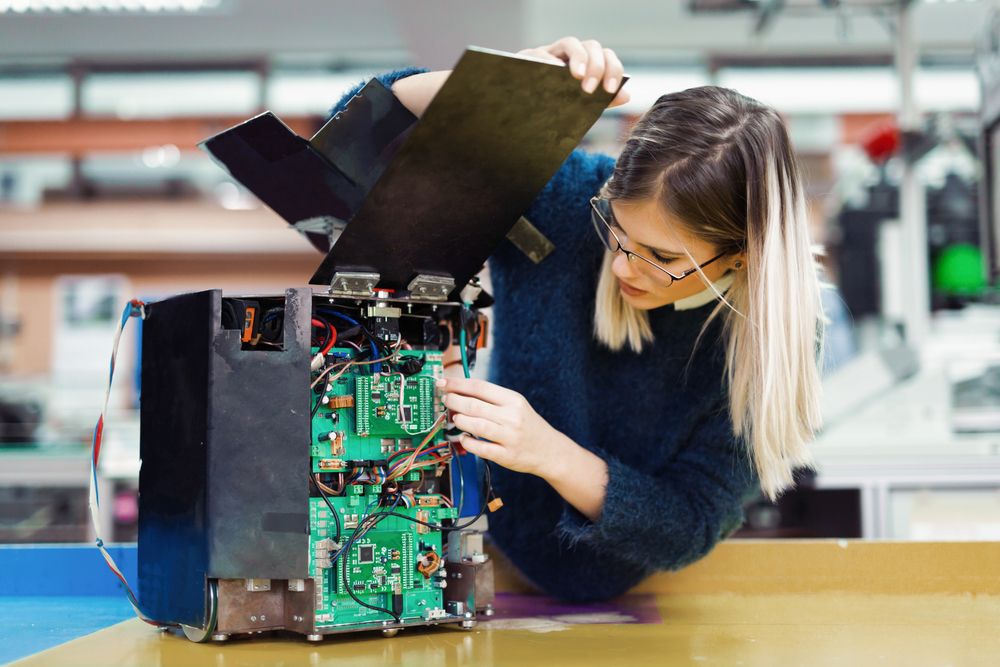 11 Robotics Projects for Engineering Students
Robotics experts are in high demand today, with virtual technology and artificial intelligence taking over almost every industry.
Robotics includes everything from designing robots and the application of their processes to creating the computer systems that control information processing.
Successful engineering projects require a detailed, repetitive methodology. Keeping a notebook with comprehensive records is essential, as is repeating every step over and over until you know it will work.
Whether you are doing college prereqs, are in your final year of school, or you're studying to become an engineer on your own time, there are lots of projects you can use as building blocks.
Try any of these projects to get started or trigger some innovative ideas of your own!
1. Remote-Operated Spy Robot
Military intelligence is a lucrative field. But to get a good intelligence job, you'll need a leg up on the competition.
The robot in this project can sense its surroundings through the attached camera. The information is then transferred to the receiver via wireless communication.
In this simplified version, the mobile robot works via a remote with an HT12E encoder. When a key is pressed, the transmitter sends basic 8-bit address/4-bit data to the receiver, which then decodes it with the HT12E decoder.
From there, the spy robot motors are enacted to send it where it needs to go. Audio and video cameras are then enabled, and information is sent via the wireless camera and RF transmitter.
A basic Android smartphone (with SMS capabilities) is all you need to get a pic from the robot. Detailed video is possible (using technology like a Zigbee) if your equipment is more sophisticated.
With so many potential uses for a remote-operated spy, this can be a fun gift or a serious robot project.
2. Land Mine/Metal Detector Robot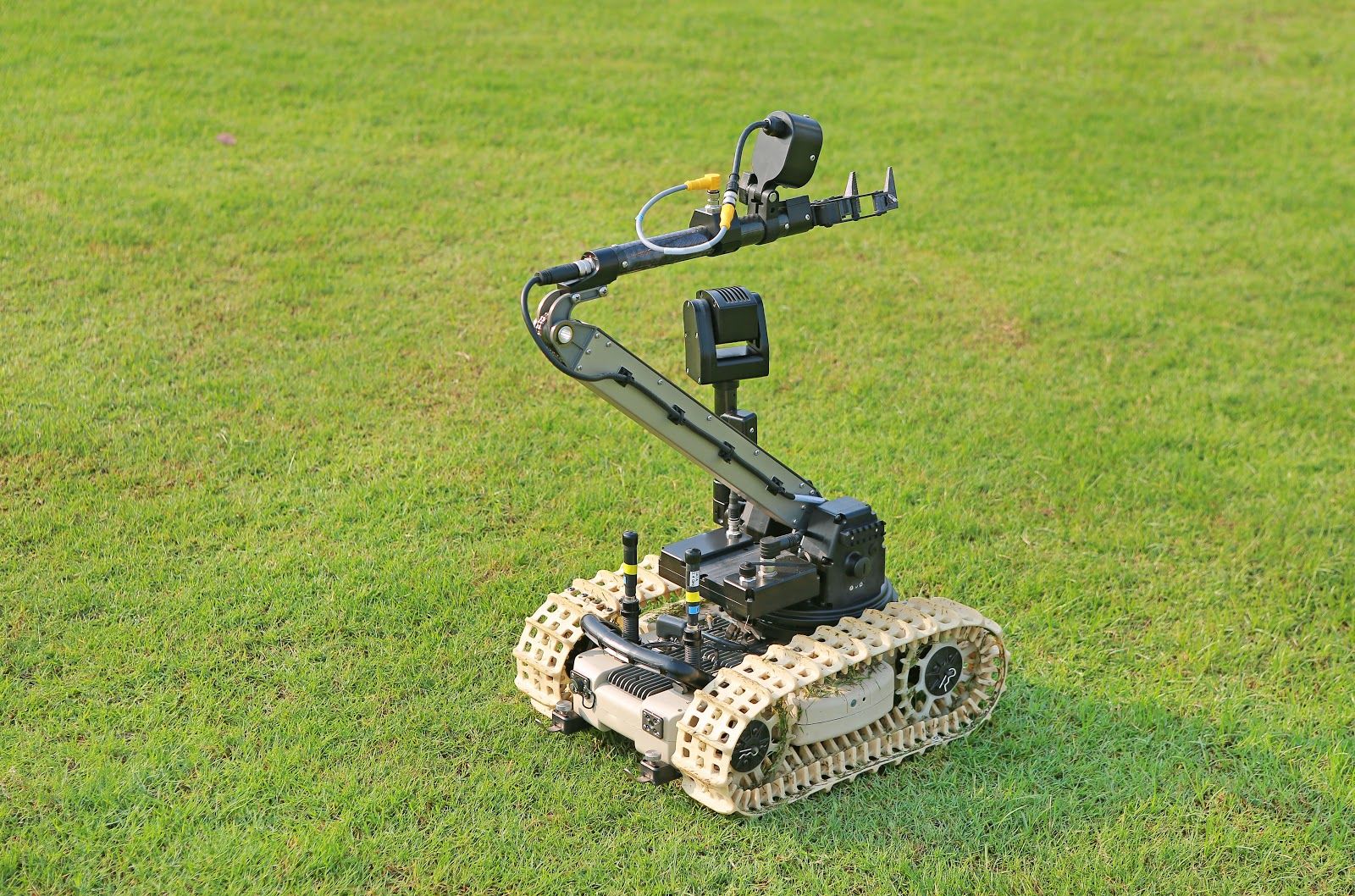 For decades, landmines have been one of the biggest unsolved threats in military operations. It's nearly impossible to detect and remove them from the war field without collateral damage, so these invisible dangers have cost thousands of lives.
But, this bomb-detection robot can identify land mines so the user can avoid them. A basic transmitter/receiver circuit-operating system handles commands with RF.
The metal detector is on the receiver's side, and when an object is within a specified distance, the robot stops and sends a notification through its WiFi connection or other wireless communication.
While this is set up to find land mines, it has a lot of other possibilities. Detecting metal is one of those robotics projects that can be used for altruistic or lucrative purposes with the right innovative design.
3. Unmanned Vehicle Drivers
Autonomous driving vehicles aren't an entirely new idea, with Tesla, Google, and other companies all releasing related products. But if you can create a microcontroller-driven robot that works on a GSM network, you'll stand out in this fast-growing space.
The biggest and most consistent challenge to unmanned surface or aerial vehicles is obstacle detection. That's why this robot uses a GSM network instead of a limited infrared signal.
Like a mobile phone, using GSM allows for increased coverage areas and less interference with other robotic vehicles.

Because of the increased signal area, this robot has an enhanced line of sight, which allows for greater maneuverability and obstacle detection. Additionally, voice frequency signals are employed to back up and avoid any impending collision.
4. A Plant-Friendly Farming Robot
Many of the world's best robotics experts are currently looking for ways to improve agriculture while minimizing the environmental impact.
Some scholars have designed a way to create an autonomous farming robot that uses a specific vision-based method to analyze crops and notify farmers of unhealthy plants.
Traditionally, those in the agriculture field have been resistant to robotic technology. But with the labor-intensive work involved and environmental issues facing the world today, cost-efficient measures are essential.
This plant-friendly robot does the time-consuming work of a human. The design concept is entered into the robot control system, and machine vision is used to detect problems.
The control system's intelligent design can recognize the colors of leaves and other physical indicators. It uses a Bluetooth module to decide whether to water the plant or notify the farmer.
5. A Rope-Climbing Robot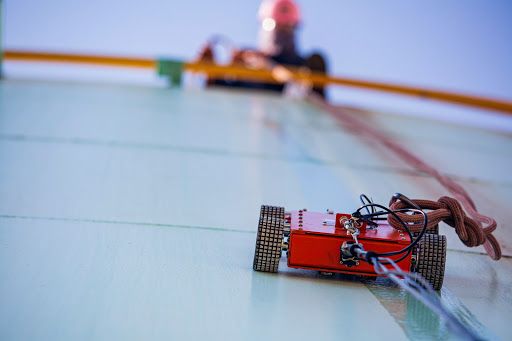 Self-balancing robots are amazing enough, but imagine a robot that can climb both horizontally and vertically across a rope. The implications of sending artificial intelligence where no human can go are incredible.
There are tons of examples of autonomous robots that move across the floor on wheels. But, the ability to create a machine with robotic arms that can scale a rope is relatively new.
With a DC motor and two servo motors, you can do this robotics project all on your own. The design is both inexpensive and easy to build.
Ultimately, this project is an extremely precise line-follower robot. But with a few tweaks to the algorithm, there's no limit to how you can apply the idea.
Everything from home improvement to emergency operations is fair game with a robot that can climb ropes!
6. The Four-Legged Walking Robot
Similar to the line-following, rope-climbing robot, this innovative design creates technology that can traverse terrain unsurpassable by humans.
Machines like the Mars Rover rely on wheels to move around. The idea behind an intelligent robot like the Rover is revolutionary, but it's still limited to where its wheels can take it.
A robot with four legs instead of wheels makes loose gravel and other difficult surfaces no longer impassable.
Wheeled robots have become commonplace in many controlled environments. The idea of a humanoid machine that operates via remote control and can go into areas humans can't is gaining traction.
The design currently includes ideas to develop a robot that can handle back and forth steps on its legs, controlled by DTMF tones. If you can develop a walking robot with this project, you can use the entire animal kingdom as your muse.
There's still a lot of room to grow, though. Stepping, jumping, and covering wide gaps are all out of reach.
7. A Robotic Lawn Mower
The question of who is going to mow the lawn no longer exists with this robotic lawnmower. It's a robot with an Arduino-based heart that can avoid obstacles within a predefined area and mow your lawn without bumping into anything.
And the solar panels across the surface power the robot, so a charging station is unnecessary. The panels do take a while to charge, but a backup battery can supply accumulated energy in low-solar times.
Because it takes so long to recharge, there are limitations to this design. But if you're a creative engineer, these limitations will spark ideas for new robotics projects in your mind (like adding a Raspberry Pi or turning this lawnmower into a vacuum cleaner to help you with your
inside
chores).
8. Simple Smart Boats
Start with a basic water bottle boat and build it up as complex as you want it to be. Somewhere in the middle, you will get this DIY boat with obstacle-avoidance features.
Built with an Arduino microcontroller and some sensors, you can power it with a flashlight. It is set up to look and float like a raft, made from water bottles held together with tape.
The engineering part comes in with the DC motors. Once they're soldered to the bottle caps, you can start the fun part. Your waterproof, leakproof bottle will hold the wires and circuit board that control the boat.
An Arduino Uno controller and IR sensors power the motor. An accelerometer pushes the boat forward. Automation is possible but not strong, and you'll need a transistor since the Arduino doesn't have sufficient amperage to control the motors.
This design houses the basic essentials for a semi-smart, DIY motorized boat. You can step it up and enhance it to be as simple or sophisticated as you want.
9. The Anti-Collision Robot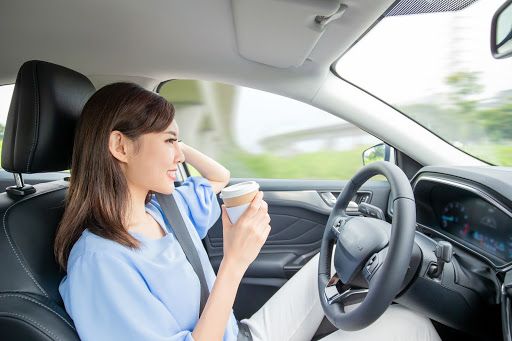 We haven't quite reached the "flying cars" era as predicted in The Jetsons, but autonomous vehicles are becoming more commonplace. With this normalization comes the need for as many collision preventative measures as possible.
This robot uses electromagnetic anti-collision devices and an ultrasonic rangefinder to track the distance between vehicles. It's a complex idea that provides a way to avoid head-to-head and head-to-back collisions.
The electromagnetic device uses a schematic that measures the distance between two vehicles and takes into account the most extreme traffic condition possible. Ultrasonic sensors determine the distance and a rangefinder continuously tracks it.
The ECM receives the input any time the distance is less than a preset range. The sensor strip is activated at that time, and electromagnetic induction pushes the vehicle away.
The automation of this anti-collision detector is more complex than many first-year engineering robotics projects. But, hundreds of thousands of accidents result in significant damage and fatalities every year, making this a very meaningful project.
You could save countless lives with a machine that takes safety beyond the limits of human detection!
10. Autonomous Amphibious Robot
Next to the flying car, an amphibious vehicle or robot is usually the dream of every childhood engineer. Today's technology makes this idea a reality — with the right design.
This autonomous amphibious robot combines biological design with robotic science. The prototype was developed to create a robot that could exhibit humanoid properties, such as self-navigation, self-orientation, obstacle avoidance, and visual feedback transmission.
Even better, the design evolved to become water-resistant by using the Whegs™ platform as its inspiration. The mobility of Whegs™ combined with dynamic architecture has turned into a robot that can go in and out of water.
With the integration of all these ideas, the world of autonomous robots will never be the same. Now, biological science and virtual technology are developing an entirely new generation of robots that can go anywhere, anytime.
This robotics project was designed for SurfZone Operations. However, even experts have yet to scratch the surface of amphibious technology's potential.
11. Car Driving for the Physically Challenged
Many engineers are working to make driving possible for those with physical disabilities that make driving difficult.
With this engineering project, a driving system for disabled individuals helps those who can't use the typical parts of a car, such as the brake or clutch. For instance, someone with a lower-limb disability is typically unable to maneuver these controls.
Over the years, adaptations have been made that help those with certain disabilities. Accelerating and braking can now operate via hand controls, as demonstrated in the designs shown here.
Instead of cumbersome, expensive adaptations, today's technology can produce accelerators and brakes that use a hand-accelerator ring on top of the steering wheel.
A small handle gives the driver full control of their speed and braking preferences without any distraction from the road. A few parts, like a rack-and-pinion and DC motor, mixed with a control system, run on a complex algorithm that allows the driver to operate their vehicle.
The idea behind this project isn't new, but it does have innovative concepts behind it. A robotics project that engenders freedom for those with disabilities is an exciting endeavor.
Conclusion
When it comes to robotics engineering projects, your creativity is the limit.
This list of robotics projects makes a great starting point, but it's by no means comprehensive. With the IoT at your fingertips, the world of engineering has never been more open.
The crucial thing to remember as you're working through these projects is that you must take copious notes. Whether you choose these projects or design your own, repetition is the key to successful robot-building.
Now, gather your Arduino boards, TV remotes, or whatever materials you need, and get to work. The fun is just beginning!
Created with